Shopping Cart
Your Cart is Empty
There was an error with PayPal
Click here to try again
Thank you for your business!
You should be receiving an order confirmation from Paypal shortly.
Exit Shopping Cart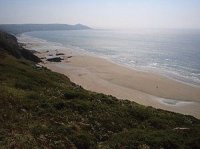 20 January 2020 - Be Still and Listen
Hello we are the Arcturians.  Today we choose to talk about connection to spirit.  It is easy to connect to those in spirit.  All you need to do is ask to be connected and then listen for the connection.
Of course, this is the hardest thing for humans to do.  Just to be quiet, listen and wait for a connection, an answer, a name.  Humans are so busy.  They love to be doing and not BEING.  But to connect, you need to BE.  Be quiet and listen it is that simple.  It really is. 
But humans need their music, their phones, their games and many other distractions.  Do you think these distractions come from the Light, from God, from Creator?  No they do not.
So perhaps if you wish to connect then stop the distractions, be still, be quiet and connect so that you may hear the answers.
Often you find that when you go to the woods or by a river or to the ocean you connect in a deeper way.  So go to your favourite place in nature and connect and listen to hear what you wish to hear.  And so it is.
Channelled by Pamela Goodall
25 March 2017

Antilles here.  As you so rightly think it is time to relax and go with the flow.  As higher energies reach your planet, it is difficult for you to relax.   Humans, it seems, tense up instead.
It is now time to learn to relax in the newer energy.  As you relax you will find things work more easily for you.  The more you tense up, the harder things will be.  So relax.
Think of this as what you give out, so you receive.  You understand that concept.  You know that if you go into a room of angry people it attracts you to be angry.  When people are angry nothing gets done.
If instead you give out a relaxed and restful energy, this is what you receive and so things happen easily for you.
So try to stop being frustrated by this new energy, learn to live within it.  When you learn to live in a relaxed way and go with the flow, then everything will sort itself out and work more easily for you.
This works with everything on your planet.  Do not get into anger, instead be empathetic and understanding.  Realise that people and things that frustrate you are working for your highest good, for they are teaching you.
It is okay to be passionate about your work, cause or your planet, as long as it is for the highest good of all and you are not in a negative emotion.
Working together in a safe relaxed way, giving out only good will bring the same back to you.  So relax my friends.  Relax and go with the flow.  Each and every one of you will benefit from doing this.  So relax. 
Blessings to you all.
Channelled by Pamela Goodall

/