Shopping Cart
Your Cart is Empty
There was an error with PayPal
Click here to try again
Thank you for your business!
You should be receiving an order confirmation from Paypal shortly.
Exit Shopping Cart
5th April, 2020
Merlia - The Divine Feminine and Unconditional Love
Hello this is Merlia, we haven't spoken for a while, but now is the time.
The Divine Feminine is rising.  The Divine Feminine is changing, growing stronger, not just in females, but also in the males.  Balancing male and female, not dominant, just equal.  This is as it should be.  The male energy and the female energy, both compliment each other.  Both are there for a purpose. 
But for too long the male energy has had the dominance and now it is time to balance, to balance the feminine with the masculine.  And the feminine is rising to this challenge now.  As I said before, not just within the females, but within the males as well.  For females also have a masculine side and so the males have a feminine side. This is as it should be.  Balanced, balanced  energy, neither too dominant, each  working together in cohesion, working together to make the world a better place. 
And it is becoming a better place.  You may not feel this right now, for you are going through a hard time on planet Earth, on planet Gaia.  But this is changing the energy, this is changing everything for you.  So do not fear, but instead go into Love, Unconditional Love.  Send out Unconditional Love to everyone on the planet, especially those in fear.  For there is much fear on the planet now, but fear is not good, anxiety is not good, stress is not good.
 So send out that unconditional Love to allay those fears, to allay the stress, to allay the negativity and to bring everything into positivity.  So that Gaia may rise higher and higher, for a new Portal has opened and the energy is pouring in.  Allow yourself to flow with this energy.  Allow yourself to flow.  Put no barricades up with fears or stress, instead open yourselves to Love, the purest Love, Unconditional Love and allow this to be within your soul, your heart, your mind.  Allow this to be You, totally You, Unconditional Love, for that is the God energy, the Creator energy, the strongest energy of them all. So be in the Love, the Unconditional Love with the Divine Feminine.
Thank you dear friends, thank you.  I am Merlia.
Channelled through Pamela Goodall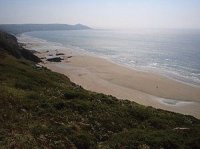 20 January 2020 - Be Still and Listen
Hello we are the Arcturians.  Today we choose to talk about connection to spirit.  It is easy to connect to those in spirit.  All you need to do is ask to be connected and then listen for the connection.
Of course, this is the hardest thing for humans to do.  Just to be quiet, listen and wait for a connection, an answer, a name.  Humans are so busy.  They love to be doing and not BEING.  But to connect, you need to BE.  Be quiet and listen it is that simple.  It really is. 
But humans need their music, their phones, their games and many other distractions.  Do you think these distractions come from the Light, from God, from Creator?  No they do not.
So perhaps if you wish to connect then stop the distractions, be still, be quiet and connect so that you may hear the answers.
Often you find that when you go to the woods or by a river or to the ocean you connect in a deeper way.  So go to your favourite place in nature and connect and listen to hear what you wish to hear.  And so it is.
Channelled by Pamela Goodall
15th October, 2019 - Light is winning.
Hello we are The Arcturians.  Today we wish to greet you once more, it has been a while. 
So know that the time for change is upon you and all the earth.  As so many of you are now working for Light, so darkness is falling back.  Darkness is still fighting to stay, but it is a losing battle for those in the dark. 
Light always wins.  It is so simple.  Dark cannot exist in the Light. Darkness is disappearing from your planet.  We can see this from our perspective.  However, it is hard for people on Gaia to witness this, when the news shouts out negativity and darkness constantly.  Know that the news is only a small part of what is happening. 
There is greater and greater division between dark and light on your planet.  Even you can see this, it is getting obvious.  So do not listen or watch the news.  Know that the Light is winning.
Soon, how soon is up to you, but soon Light will overcome the dark.  Yes,  there will be things to clear and clean up.  This is the aftermath after a storm.  So notice the division.  See the Light and know that Gaia is being reborn.
Channelled by Pamela Goodall
2019 - 5th April - Merlia - Receive the love and send it out
Hello this is Merlia, the Divine Feminine and I am coming to you today to talk again about love.  You know that I constantly talk about love for that is my purpose.  The loving gentle way of the feminine, the way the female takes it and connects with it and uses it in the best way possible, okay, most of the time. 
So love can be used in many ways.  Love of course between male and female is divine, when it is in the right context. With the right two people, love is divine.  But often love gets mixed up with attraction and attraction only lasts for so long.  So you need to know what is love, for attraction and liking someone is lovely, lovely for a time, but it is only temporary.  It is not long lasting.  True love between the right man and the right woman is everlasting. 
And then of course there are many other loves.  There is love of children, for children bring great joy, they bring great happiness.  Yes sometimes the way is not easy, they have their own personalities, but you still love them as parents, no matter if they are bad or good, naughty or nice, you still love them.  For that's what parents do and we know there are exceptions, but most parents love their children, even if they find it hard to show it.
And then of course there is love of animals.  Many people love animals for animals love back unconditionally, especially when they live with you.  They love unconditionally, dogs are there for you, cats too, most of them, are there for you.  And many other animals too that you take into your homes, rabbits and other smaller creatures.
But wild animals too can give unconditional love and you can see it in the many videos that pass around your internet.  There are many videos of animals giving love either to another type of animal, or to a human or to their own kind. 
For love is a magic thing, love is fantastic.  Unconditional love is amazing. Unconditional love from God surrounds you at all times, at ALL times.  You are never without this unconditional love from God/Creator, the Maker.  You are never without this unconditional love sent to you by the Creator.  The unconditional love is also sent to you by many in spirit who are in the Light, who are in the light and Love of God/Creator, with the Angels surrounding you and protecting you, for you are loved most sincerely.  There is only love from the Source, from God, from the Creator, there is only love. 
And you feel this love and you know this love when you connect and when you do connect and feel the love of God/Creator then send it out, send it out to others, for there are many others who do not know how to connect and feel that love.  But you, the Ambassadors of Love can do this.  Receive the love and send it out.  Receive the love and send it out.  And this is our message for today.  Receive the love and send it out.  For love is the only thing that matters and love can conquer everything. Love is the greatest energy of all.  Love is God.  Love is the Creator. 
I am Merlia, the Divine Feminine.
Channelled in body by Pamela Goodall
/